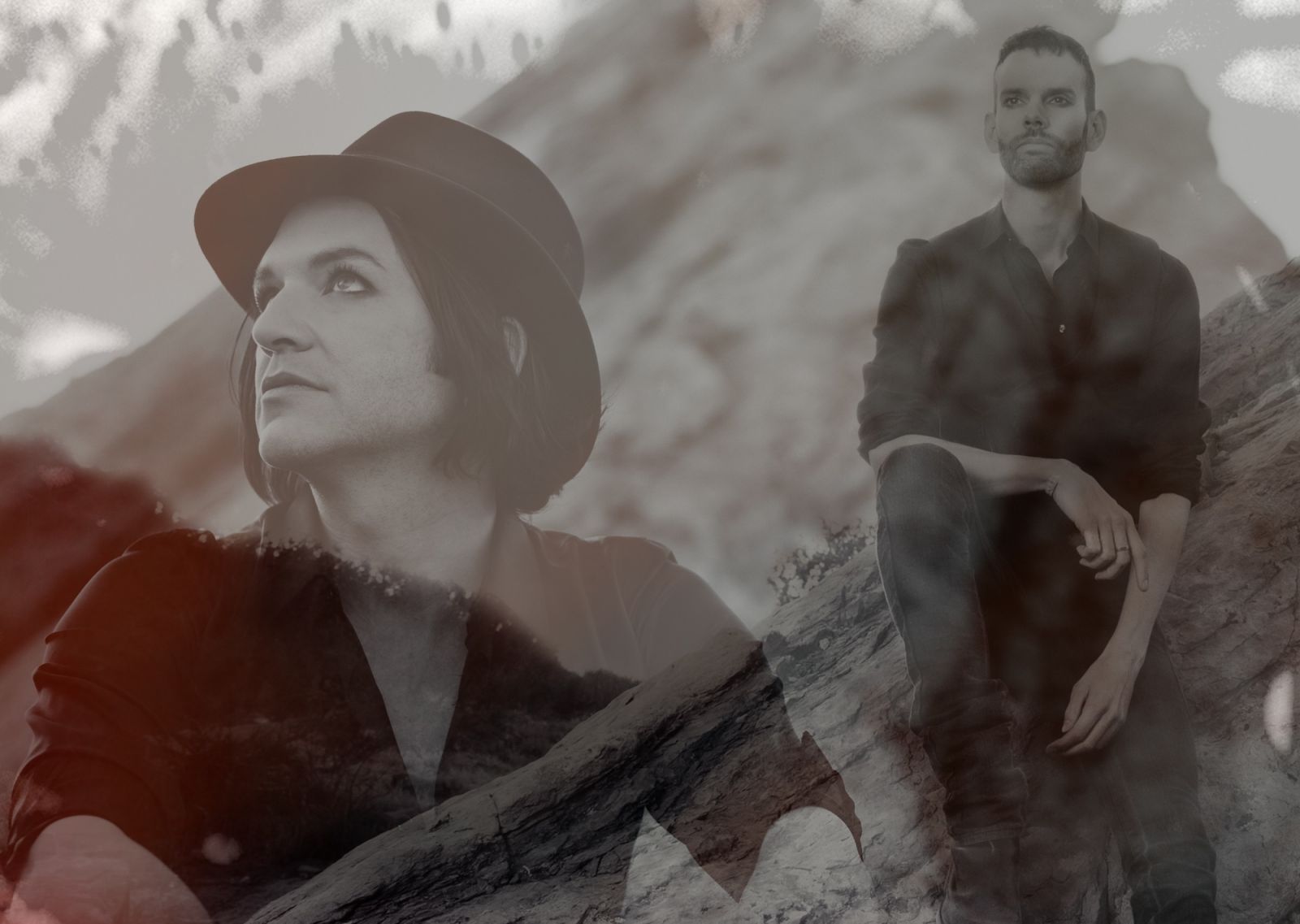 This summer's Positivus Festival can expect a real Brit invasion - celebrated UK heavyweights Placebo and Kasabian are set to perform alongside Manchester's contemporary rock quartet Everything Everything, London's dark underground princess Charli XCX, as well as Bristol's trip-hop patrons Lamb. The bands will join previously announced artists - rock legend Robert Plant And The Sensational Space Shifters, St.Vincent, Basement Jaxx, Tom Odell, Jungle, Fenech-Soler, Jack Garratt, Kate Boy, King Gizzard & The Lizard Wizard, Max Jury and Soak.

Kasabian and Placebo are probably the most anticipated Positivus Festival bands, and although the cult-rockers Placebo have already performed in Riga three times in the last decade, they still top the annual festival visitor band poll along with Kasabian.

Placebo have just embarked on an extensive tour, marking a two year period of retrospective activity leading into 2016 - Placebo's 20th Anniversary. The band has also made their entire album back catalogue available on worldwide streaming services, such as Deezer and Spotify, for the very first time.

Proving time and time again that experience equals quality, Kasabian have gone from dance-rock outsiders to one of the biggest rock bands in UK's history. Along with their Mercury Music Prize nomination Kasabian have also received numerous music awards, including the 2015 NME Awards for 'Best Album' and 'Best British Band'.

The other additions to the vibrant festival line-up include the first-time Positivus visitors Everything Everything, as well as recurring guests Lamb and the energetic Charli XCX. Baltic and Latvian audiences will also be familiar with two local acts set to perform this summer - The Sound Poets and Triana Park.
The ninth Positivus Festival, that will take place from July 17th - 19th in Salacgrīva, will once again be an event of epic proportions for all quality music and wild party enthusiasts. Along with the aforementioned bands, Positivus Festival will also host Robert Plant And The Sensational Space Shifters, St.Vincent, Basement Jaxx, Tom Odell, Jungle, Fenech-Soler Jack Garratt, Kate Boy, King Gizzard & The Lizard Wizard, Max Jury and Soak
The festival's main partner is Lattelecom, with support from Nordea and Tuborg. All the Festival news can be heard on radio SWH - the official Positivus Festival radio.

A Positivus Festival 3 day ticket without camping costs EUR 65,00 and a 3 day ticket with camping costs EUR 71,00. A VIP ticket costs EUR 200. One day ticket price EUR 35. A separate camping site pass costs EUR 8.

The first Positivus Festival 2015 artists are:
PLACEBO
ROBERT PLANT And The Sensational Space Shifters
KASABIAN
BASEMENT JAXX
ST. VINCENT
EVERYTHING EVERYTHING
TOM ODELL
JUNGLE
CHARLI XCX
LAMB
JACK GARRATT
THE SOUND POETS
FENECH-SOLER
KING GIZZARD & THE LIZARD WIZARD
TRIANA PARK
KATE BOY
MAX JURY
SOAK

Additional information:
https:/www.positivusfestival.com/lv/
http://www.positivus'com/

Festival inspiration:
More about the artists:
PLACEBO (UK)
It has been more than two very loud, dark and fameful decades since Placebo debut. They has find out the best formula that suits very well for androgenic goth Brian Molko and his loyal fans – loud post-punk guitars, red lipsticks and painful lyrics about drugs, sex and loneliness, mixed together makes the explosive cocktail called Placebo. In their gigs Placebo gives out everything so everyone in the audience can feel like an individual not as part of the crowd. Personal approach to every single fan, great self-confidence and unbelievable charisma and great music as well – their performance is an event worth to experience.
KASABIAN (UK)
Last year it was a triumphant closing Glastonbury set, this summer Kasabian will set Positivus main stage on fire. In their eighteenth year, British alternative rock stars are so bright as never ever before and their psychedelic style gets more and more intriguing with every new album. Once recognized as the best British group, their performance is a show worth to see. Bullish and aggressive rhythms, melodies that brake your heart and the truest British rock as we know it and love it, Kasabian brings their souls to the audience and takes your breath on hold until the last note disappears in the air.
EVERYTHING EVERYTHING (UK)
Imagine an angelic choirboys' falsetto, fused with nineties rap, offbeat rhythms and heavy synthesizer chords, and you have imagined Manchester based indie rock-quartet Everything Everything. Eclectic and dynamic, their song constructions sometimes can be considered very complex as they slightly mix glitch pop, electronics, R&B and psychedelic rock. Surprises, deconstruction of contemporary rock music and absolute denial to be obvious, this is why Everything Everything is worth to listen to.
CHARLI XCX (UK)
Girl power is the first thing that comes into your mind when you think about young pop-punk princess Charlotte Emma Aitchison, widely known as Charli XCX. 22 year-old songwriter practically can be considered a pop-veteran because of her long stage career. She made her debut album at the age of fourteen, and since then devoted all her passion to dark and electronic pop-music. Her first gigs were in illegal warehouse raves in London until she made a worldwide breakthrough with Swedish DJ duo Icona Pop. Charli XCH performances can be ranged from jovial till ecstatic, with a blast of energy and breaking every borders you can imagine. Once you've seen Charli XCX on stage, you can be sure – you survived the greatest party of the all time.
LAMB (UK)
For almost twenty years British electronic music duo Lamb has created their sound and identity by combining chaotic, progressive soundscapes, compositional breaks and beats and ethereal, delicate vocal. Every Lambs' appearance on stage creates a special atmosphere where your heartbeats pulses in one rhythm with music, created by Andrew Barlow and Lou Rhodes. Jazz style electric beats, elements of house-music, trip-hop, drum and bass is the main reason why Lamb is often associated with Bristol – based trip-hop sound from nineties. Listening to Lamb is like looking far into the future of humanity, seeing their performance is like looking into someones mind.
THE SOUND POETS (LV)
Sometimes they are called "Latvian Coldplay" but the similarities vanish when you see The Sound Poets on stage. True emotions, powerful energy, a little from magic is what The Sound Poets gives to their audience. The Sound Poets describes themselves as intellectually emotional pop-rock band, and there is a presence of positive thinking and a little of romantics in everything they do. Maybe it is the main reason why they get so much love from their fans and their gigs brings together thousands of people. The Sound Poets are one of the best Latvian live bands, and all their shows are like love letters to their listeners.
TRIANA PARK (LV)
When you think about Triana Park, one of the first thoughts you'll definitely have in mind will be about their extraordinary shows and extravagant lead singer Agnese Rakovska. But the second one will definitely be about their music which is kaleidoscopic mix of rock, pop and swing, a little from hip-hop with powerful vocal and enough boldness to achieve stars. Every Triana Park performance is like a great party where everyone would like to be invited to.